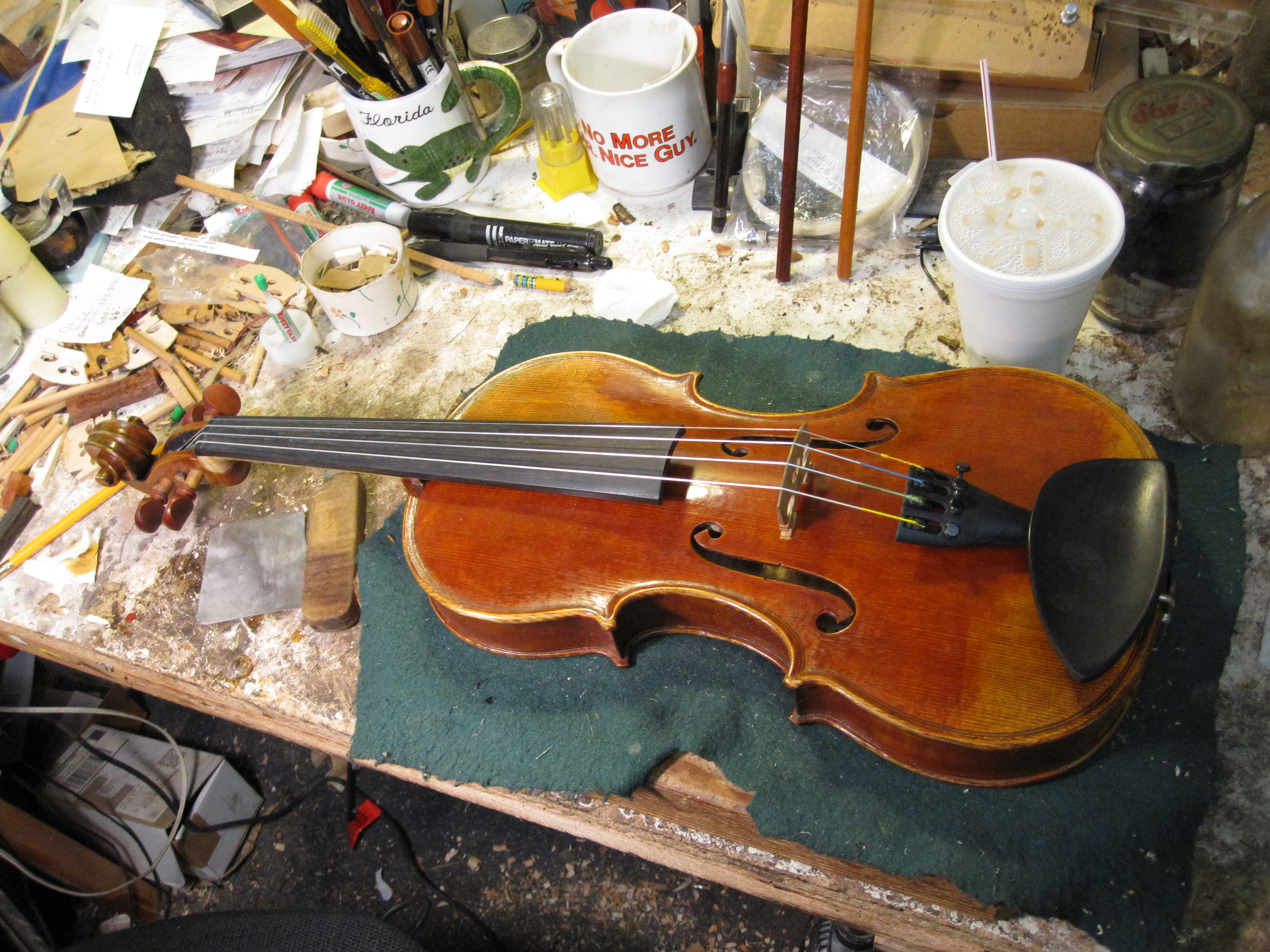 Yes, I really want a Strad, but that's not happening for a few years.  So I have been researching luthiers that are both highly respected and actually alive.  The funny thing is that I can't seem to find any that are better than my current craftsman.
My  violin was made by Jeff Muller in Santa Monica, California. His shop, Angeles Violin, has been around about as long as I have.  Prior to opening his own establishment, he worked at the Hans Weisshaar Shop, learning the intricacies of restoration.  His talents have benefited me greatly as I am generally a small person with small hands, but I need a big sound. Jeff, in his old-school Cremonese tradition, knows how to do that.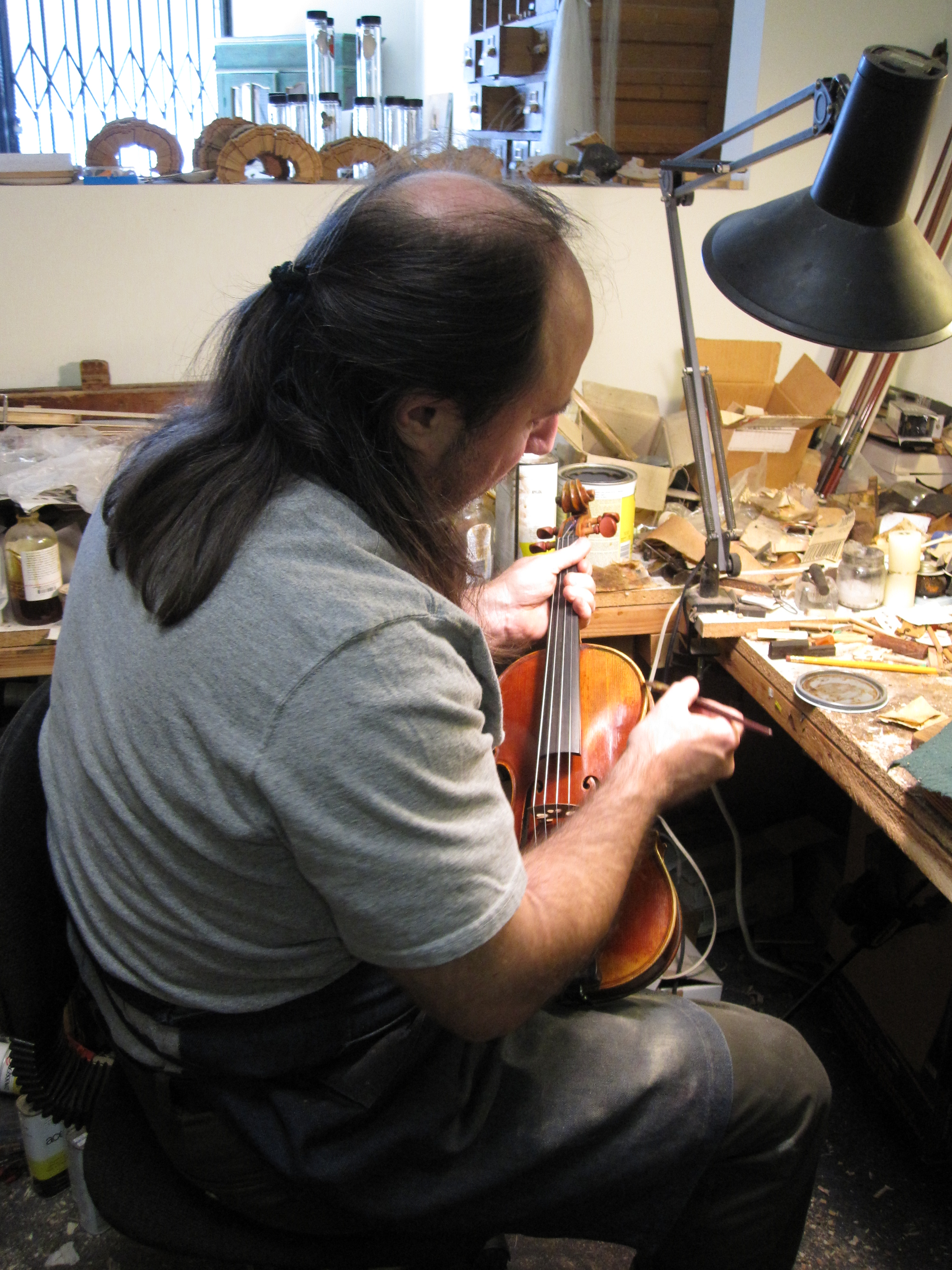 I call my violin "Bellatrix" after the villainess in Harry Potter.  She's rich, heavy, dark, mysterious, and murderous.  Bellatrix, that is. The violin is not actually murderous unless played incorrectly,  although her color is as deep red as blood.  She was built in 2007, so her tone has stabilized. It's throaty most of the time, but when I need her to be shrill, stinging, or sweetly soft, she cooperates.
I'm pretty sure I could watch Jeff work on Bellatrix all day. In fact I have.  I don't have very long fingers, and he has made a lot of adjustments so that I can reach everything I need to reach.  Sometimes when he works on the violin, I don't think he's going to be able to hand it back to me, because it's never finished. "Just one more thing…"  Parting with an instrument that you've spent so much time fine tuning must be difficult.
Another interesting thing about Jeff is that his tiny hidden-away shop is a magnet for L.A. violin folks.  He's got a lot of friends, and I meet somebody interesting, or see someone I know just about every time I visit.
Jeff works best surrounded by clutter, but he knows where every last thing in that shop is.  He just reaches out a hand, and he has the tool, or piece of wood he needs. My mom is always saying she wants to get him organized, but I think if she did, he'd never be able to make another thing.
Bellatrix was given to me on a trial basis by Sam Formacola while he was still playing viola with the L. A. Chamber Orchestra.  I played the violin for 6 months or so before I decided to buy it.  When I went to see Jeff, he was overjoyed to see that his violin had found a good home.  He'd pretty much had no idea where it was currently floating around.  He told me that she had a twin, also cut on the lady-side of 4/4.  Coincidently, I later met the woman who played the twin, she recognized the stickers on the case I had been using from Sam.